Show your mother how much she means to you by saying it in crystal: embellish an expression of love with her favorite color of Swarovski crystals on a smooth white background, making this sparkling bangle a thoroughly modern memento of a very special day — one that your mum will keep forever.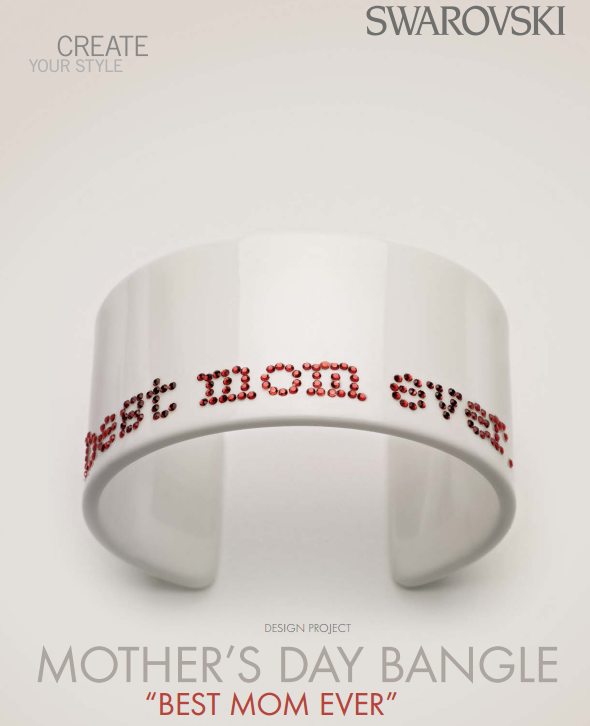 Swarovski Crystals
2088 Flatbacks 3ss (or what ever size you would like to use. 5ss is also a good size)
Supplies & Tools
Supplies Bangle, white Two part adhesive glue
Tools
Paper Tooth pick Transfer film, 12x4cm Transfer sheet Tweezers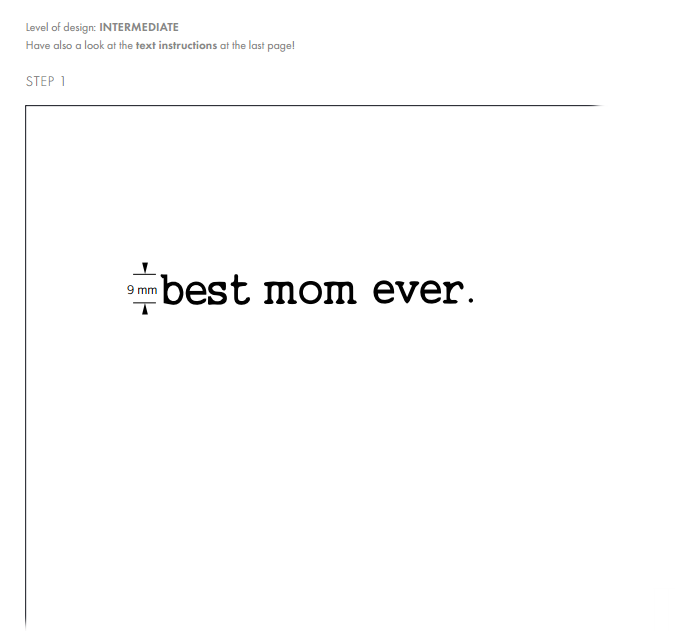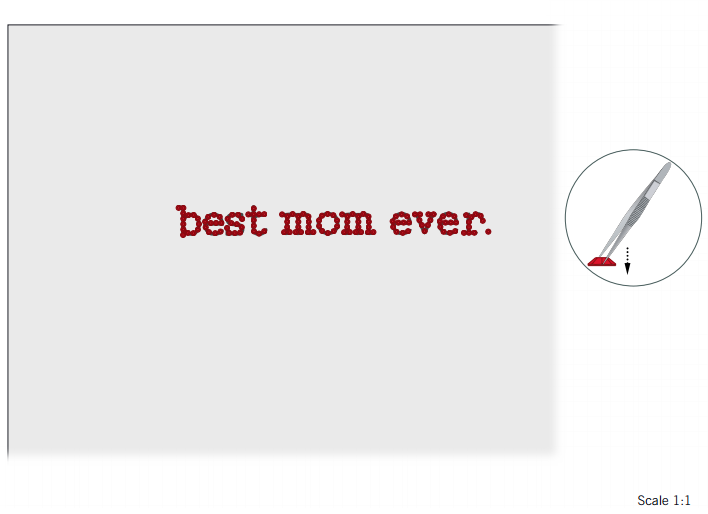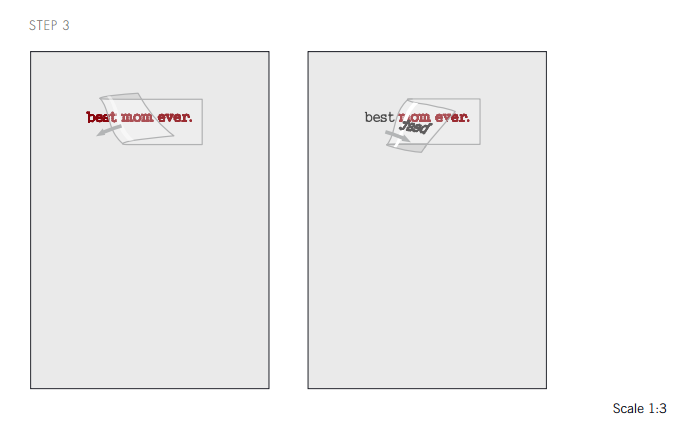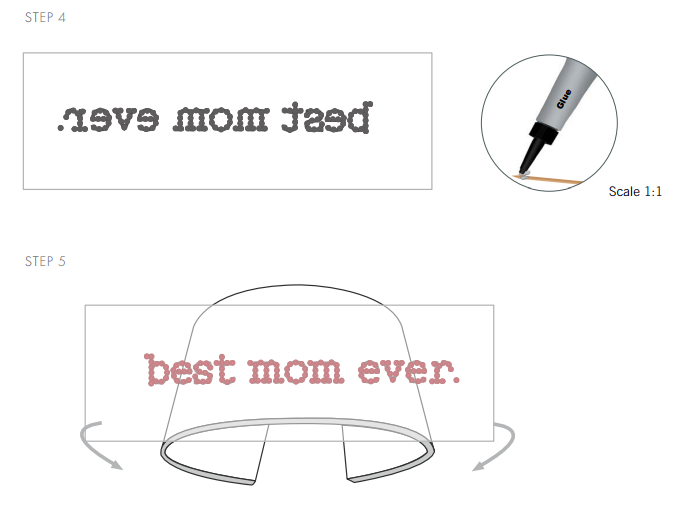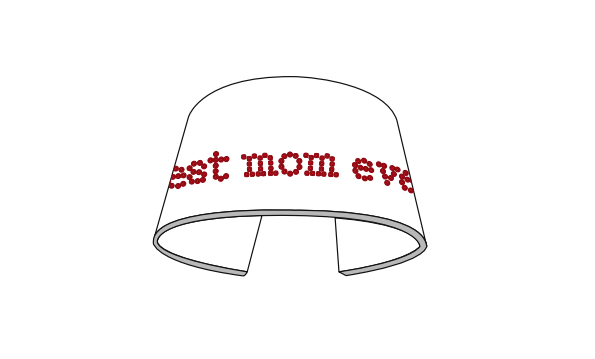 STEP 1: Print out the pattern in a 1:1 ratio where the height of the text is 9mm.
STEP 2: Place the transfer sheet over the pattern. Using tweezers or a glue stick, place the Swarovski Flat Back No Hotfix (this bangle used style 2000 SS03 Indian Siam) over the text.
STEP 3: Place the transfer film over the text and pull the transfer film back to get all the crystals on the film as shown in our illustrations with this step.
STEP 4: Apply two part adhesive glue onto the Swarovski Flat back No Hotfix art. 2000 SS03 Indian Siam with a toothpick.
STEP 5: Affix the transfer film onto the bangle and press the stones gently onto the bangle. Let it cure for the length of the time indicated on the glue package before removing the transfer film.