A Christmas tree, the fragrance of the pine forest, dancing fairy lights twinkling in the darkness, and branches festooned with decorations… The magical Comet ornament sparkles joyfully, mesmerizing young and old.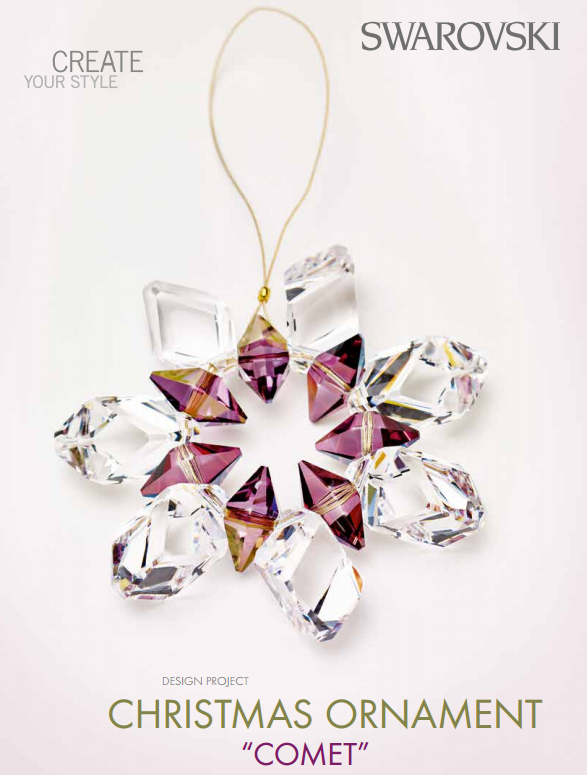 Swarovski crystals
Article Product Group Article No. Size Amount Color Color Code
Swarovski Beads 5747 16x8mm 7 pieces Crystal Lilac Shadow 001 LISH (please contact us for ordering details)
Swarovski Pendants 6650 22mm 7 pieces Crystal 001
Supplies & Tools
Supplies
1x Crimping bead, gold
Tiger tail, gold, 40cm, Ø 0,46 cm
Tools
Crimping plier
Level of design: BEGINNER
Have also a look at the text instructions at the last page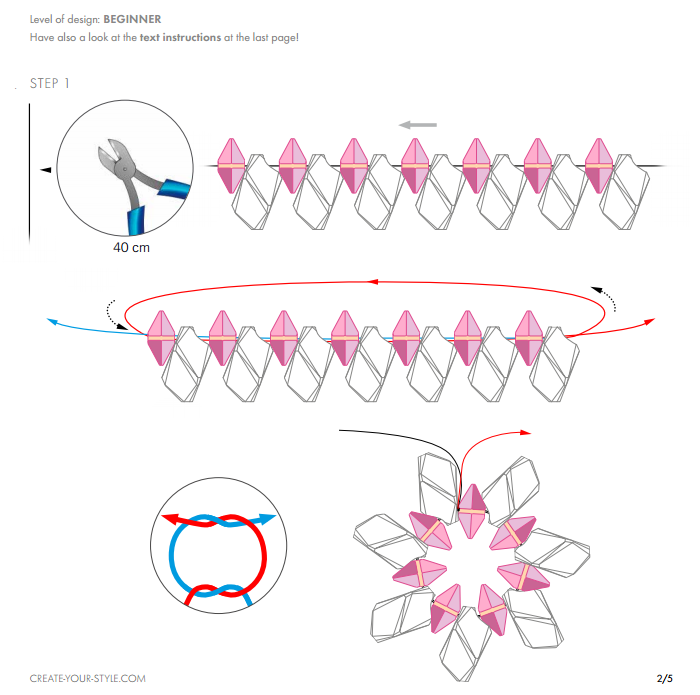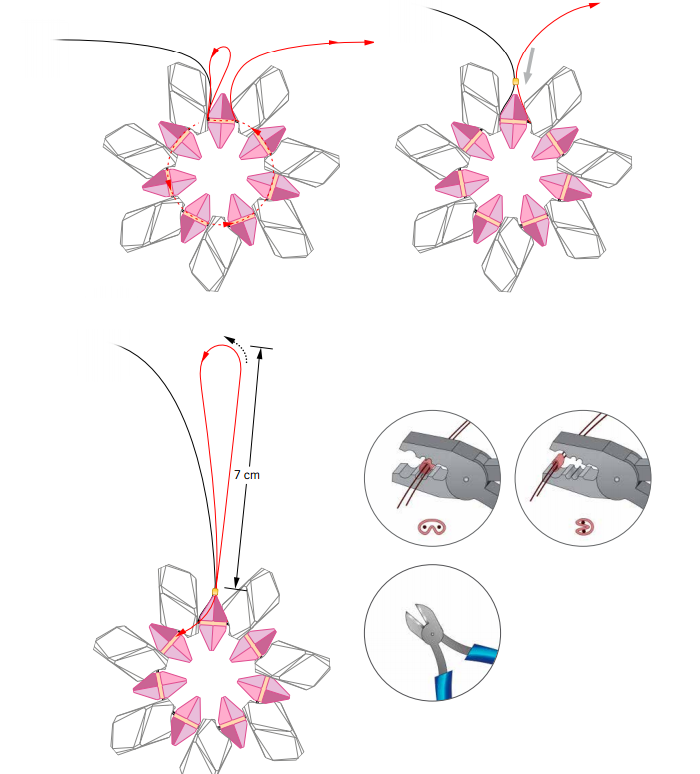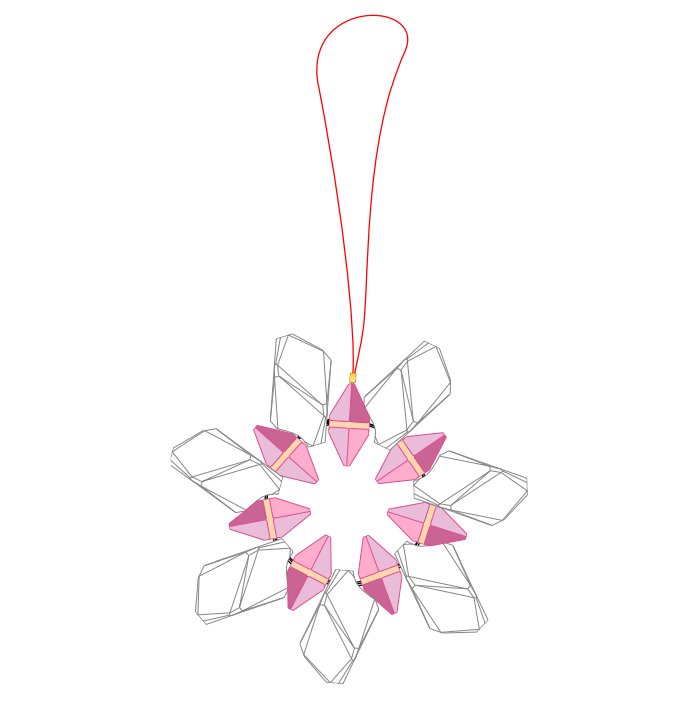 STEP 1: Cut a 40cm long piece of tiger tail and string 7 Swarovski Beads art. 5747 16x8mm Crystal Lilac Shadow alternating them with 7 Swarovski Pendants art. 6650 22mm Crystal. String one of the ends back through all Swarovski crystals and tie a double knot with both the ends.

STEP 2: Go through all Swarovski crystals with one of the tiger tail ends once more and then insert a crimp bead through both the ends.

STEP 3: With one of the ends create a 7cm loop and then go back through the crimp bead. Crimp the crimp bead and cut off the extra tiger tail.