Once in a blue moon, in the middle of an ordinary life, love comes along and catapults you into a fairy tale. Make the most of it! Sparkle with Swarovski crystals as you walk down the aisle. Twinkle as you dance the night away. Shine as you hug your guests. These beautifully embellished shoes will complement your wedding dress as you take the first steps of your married life.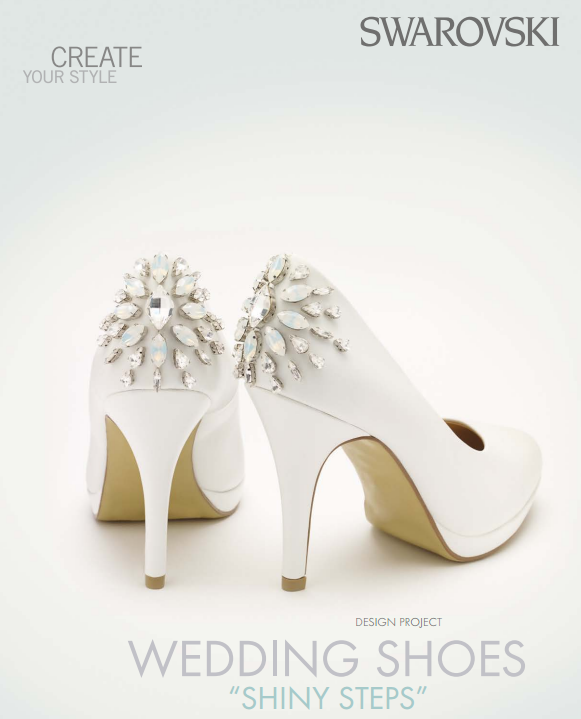 Please contact us for items not listed on line, we can certainly order them for you.
Article Product Group Article No. Amount Size Color Color Code
Fancy Stones 4200 14pcs. 11x3mm Crystal 001
Fancy Stones 4228 16pcs. 15x7mm White Opal 234
Fancy Stones 4230 2pcs. 19x12mm Crystal 001
Fancy Stones 4328 16pcs. 8x4.8mm Crystal 001
Fancy Stones 4328 16pcs. 10x6mm Crystal 001
Settings 4200/S 1PH2OH 14pcs. 11x3mm Rhodium
Settings 4228/S 1PH2OH 16pcs. 15x7mm Rhodium
Settings 4230/S 1PH2OH 2pcs. 19x12mm Rhodium
Settings 4328/S 16pcs. 8x4.8mm Rhodium
Settings 4328/S 16pcs. 10x6mm Rhodium Ceralun (A+B) Sys.# 5011395 White SP 300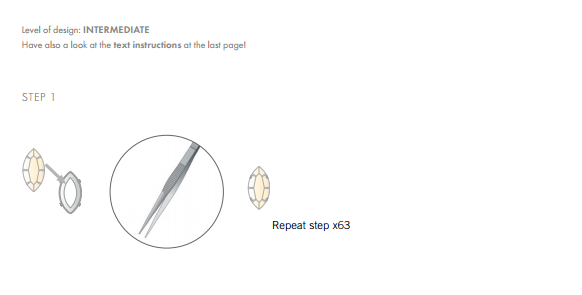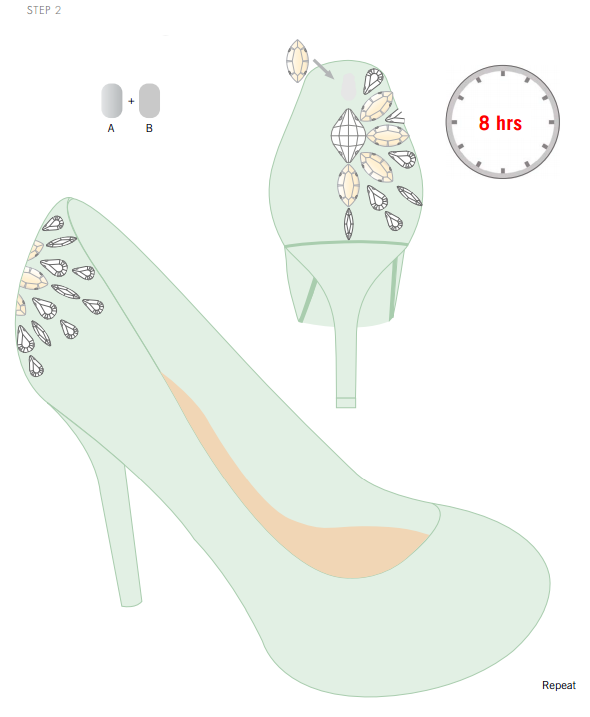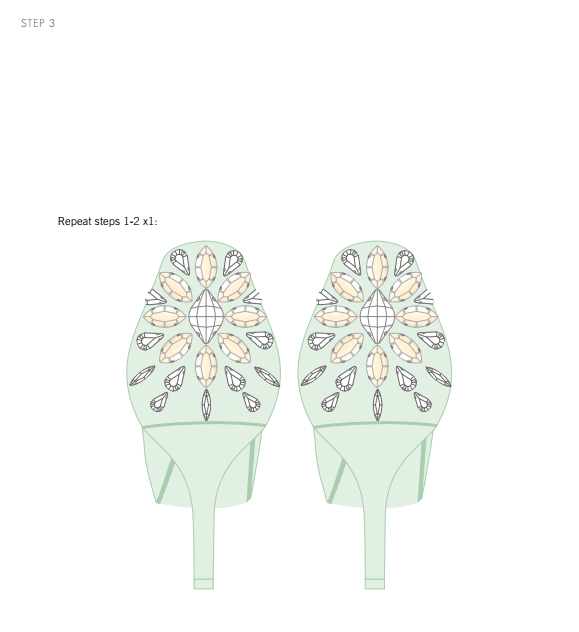 STEP 1: Place Swarovski Fancy Stone art. 4228 15x7mm White Opal into the Swarovski Settings art. 4228/S 1PH2OH 15x7mm Rhodium and gently close the prongs over the stone using tweezers. Repeat the step with all other Swarovski Crystals in the material list.
STEP 2: Mix the Swarovski Ceralun® according to the package instructions. Affix the Swarovski Settings with Swarovski Fancy stones onto the shoe using the Swarovski Ceralun®. Please note that you have to glue one half of the shoe first, let it dry and then glue the other half as shown in our illustrations with this step.
STEP 3: Repeat the steps 1-2 to create the other wedding shoe.