The New Swarovski Innovations Crystal Patina Effect provides a dynamic vintage look.
Combine the 6480 Spike Pendant with it's edgy, modern design mixed with simple chains and you have created stylish sparkling earrings on trend with today's top fashions!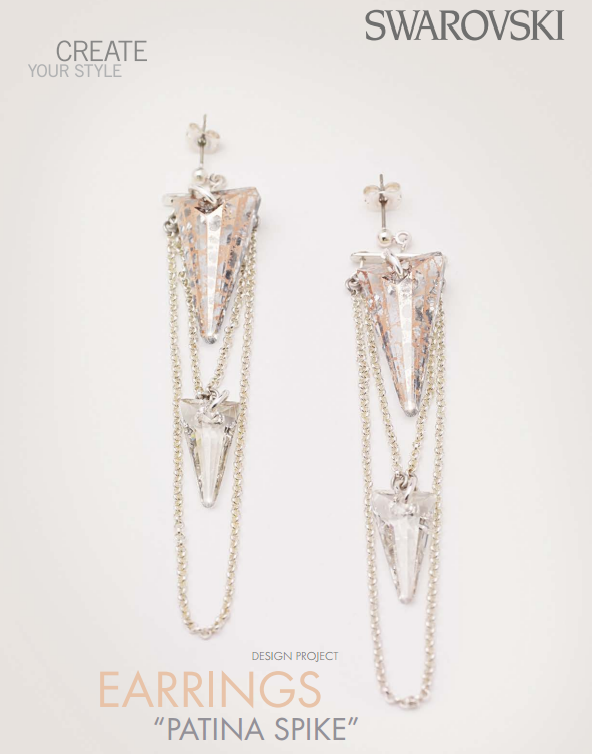 SWAROVSKI ELEMENTS
Product Group Article No. Size Amount Color Color Code
Swarovski Pendants 6480 18mm 2pieces Crystal Silver Shade 001 SSHA
Swarovski Pendants 6480 28mm 2pieces Crystal Rose Patina F 001 ROSPA
(find order package size and price details from the links above at the bottom of that page).
Please contact us to order, thank you!


Supplies
2x Bar 3 holes, silver, 16x2.7mm Chain, silver, 48cm
2x Ear posts, silver
2x Eye pins, silver
4x Head pins, silver
12x Jump rings, silver, 3mm
2x Jump rings, silver, 4mm
2x Jump rings, silver, 6mm
2x Jump rings, silver, 8mm
Tools
Flat nose pliers
Round nose pliers
Side cutter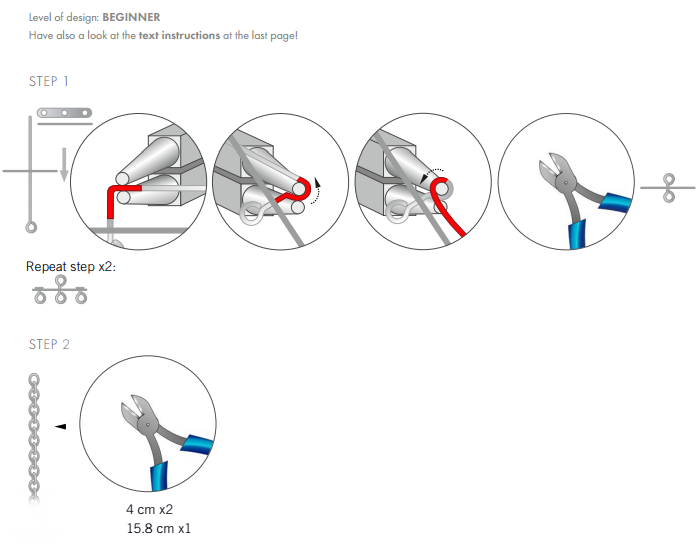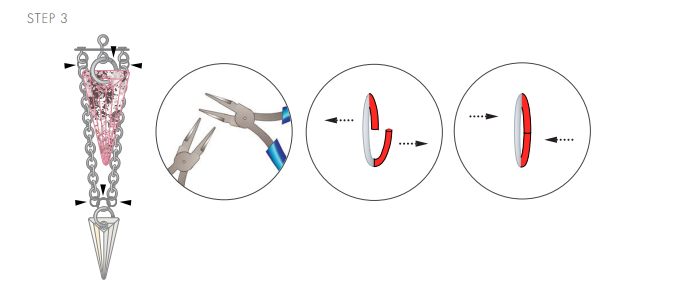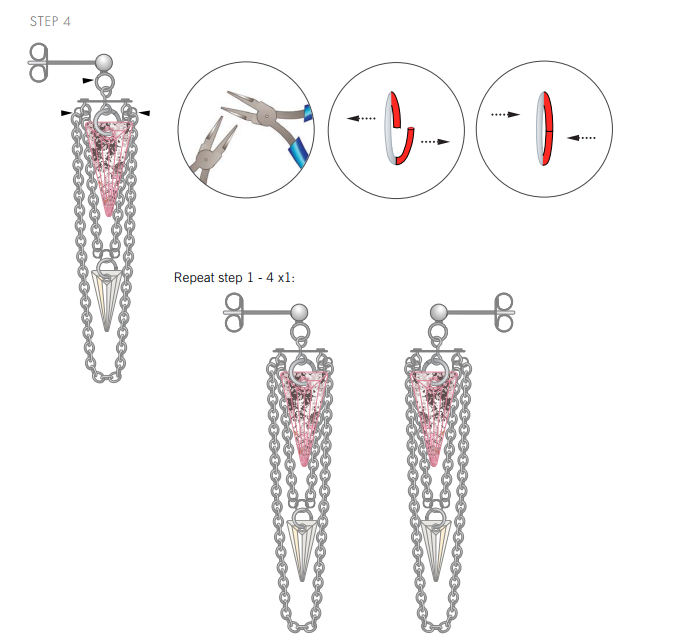 STEP 1: Insert an eye pin through the center hole of the bar and turn a loop close to the bar. Thread two head pins through the other
two holes of the bar and turn a loop near the bar for each one. Trim excess head pin wire on all three.

STEP 2: Cut two 4cm long and one 15.8cm long chains.

STEP 3: Attach Swarovski Pendant art. 6480 28mm Crystal Silver Patina to the loop in the center of the bar using an 8mm jump ring.
Connect the 4cm long chains to the head pin loops and to Swarovski Pendant art. 6480 18mm Crystal Silver Shade using a 3, 4 and 6mm jump rings.

STEP 4: Connect an ear wire to the center loop at the top of the bar. Connect the 15.