SWAROVSKI ELEMENTS Urban Nomad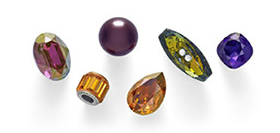 The continuing emergence of nomad-inspired fashion showcases a new drive for freedom, and a stand against the constraints of the ongoing recession. Wanderlust continues to engulf the design world as we become more mobile in our daily lives due to the increased use and functionality of social media. We no longer have to work in an office, or one place, and our clothes and accessories reflect this. This mixing of styles, seasons, and eras to create a new bohemian look with a practical element is inspiring a new generation. Combining materials, such as tweed with luxurious fibers, creates a truly individualistic style. The exclusive and the eccentric will become ever more important and will be carried by the growing influence of the bespoke. Recycling and regeneration are predicted to be the future fabrics and will become an increasing focus. "We are consuming 50 percent more than what the planet can currently sustain. This is very unfortunate and could increase to 100 percent very soon…" Sri Lankan physicist and Nobel Peace Prize winner Professor Mohan Munasinghe: "With such large numbers and as populations grow, the pressure to source more raw materials for textiles is intensifying."
THE MOOD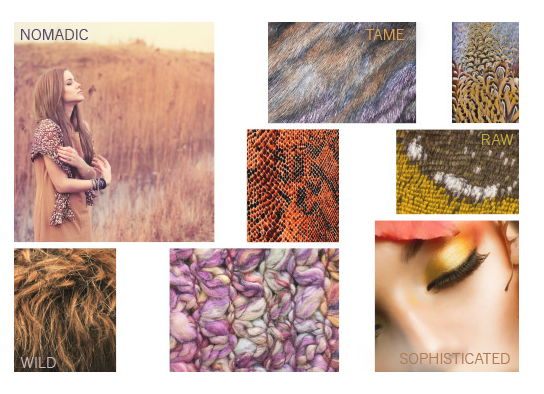 The overriding aim of this theme is to create a totally individualistic style statement based on the wearer's personality and taste.
Fabrics are down to earth: leather and skins, feathers and tweed, crochet and florals, crystal and tartan – strange bedfellows – combine in the one garment.
Eveningwear and daywear merge with layering all-important in an individual effect.
Electronics and packaging with modern and streamlined designs in warm colors are merged with crystal and nature-inspired patterns.
SEGMENT INSPIRATION MADE WITH SWAROVSKI ELEMENTS
Damaged textures are matched with luxurious fabrics and crystal strands.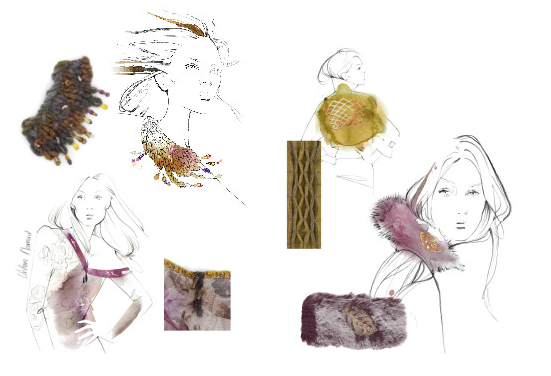 COLOR COMBINATION and INSPIRATION MADE WITH SWAROVSKI ELEMENTS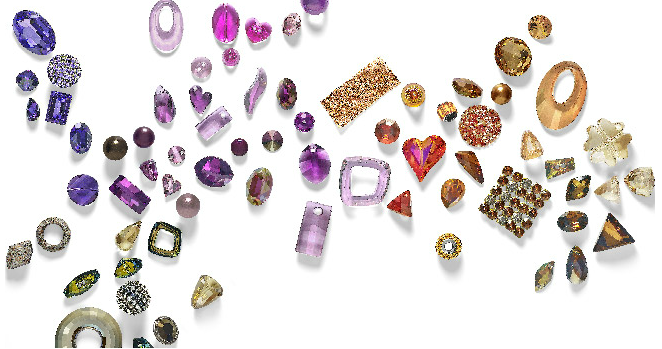 Blending rich gem tone pruple hues including the bluish purple color of Tanzanite, designed with the reddish purple tone of Amethyst and Light Amethyst blend very well with the new Fall/ Winter Innovation of Crystal Lilac Shadow. These colors complement Crystal Vitrail Light, Crystal Antique Pink, Light Rose Satin and Rose Satin very nicely. The Crystal Astral Pink is a wonderful transitioning color to then incorporate the brownish and neutral tones such as Crystal Golden Shadow and Light Colorado Topaz.
PRODUCT INSPIRATION MADE WITH SWAROVSKI ELEMENTS
Add a dynamic coating to the neutral tones with Crystal Copper, Crystal Bronze Shade or Crystal Tabac for a deeply complex effect. Crystal Sahara is another uniquely dynamic coating with hints of Yellows and grays interacting with one another. For an infusion of ravishing reds, try the Crystal Red Magma or Crystal Chili Pepper that can be incorporated nicely with Crystal Astral Pink.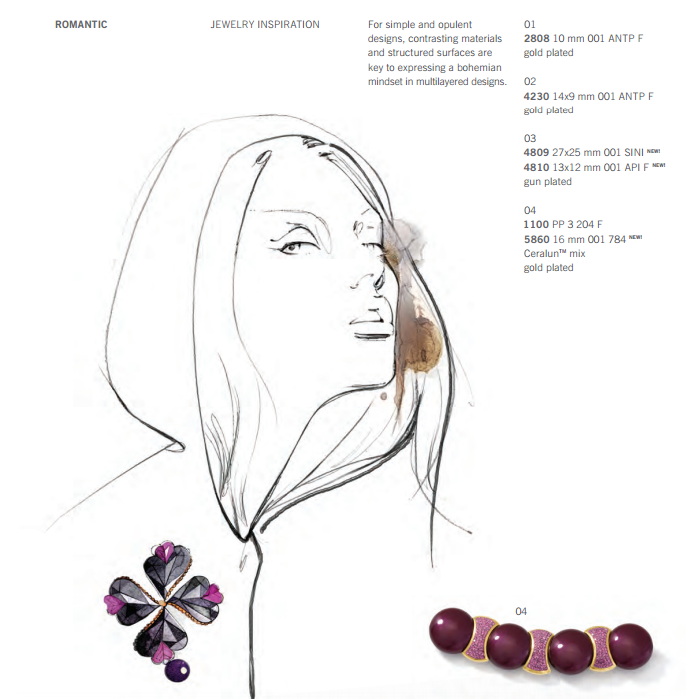 Opposite materials, textured surfaces, and multilayered crystal are a core component.
Designs strike a balance between bohemian softness and rough surfaces to give an urban edge to outdoor outfits.
Crystals show their wild and independent side as the bold and the delicate become one.
Strong colors are combined with refined crystal patterns.
COMPONENTS FLAG MADE WITH SWAROVSKI ELEMENTS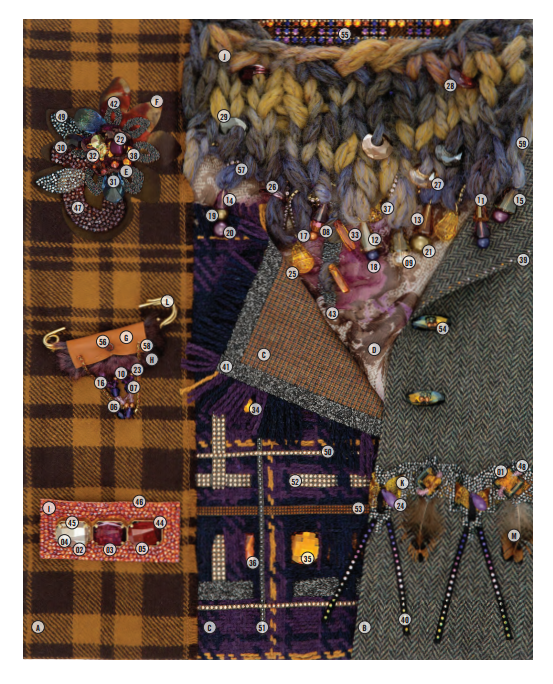 The wild and the wooly meet the traditional and serene in clashing material combinations for layering of true individual style.
Surprising, never-seen-before material and crystal combinations set the standard.
Ornamental roughness highlights a new everyday elegance.
The metallic and brownish tones compliment the orange tones found in Topaz, Topaz AB and Topaz Satin. These blend well with Lime, Lime AB and can be pared with the rich purple tones of Amethyst, Tanzanite and Purple Velvet that all look nice against the Antique Pink hues.